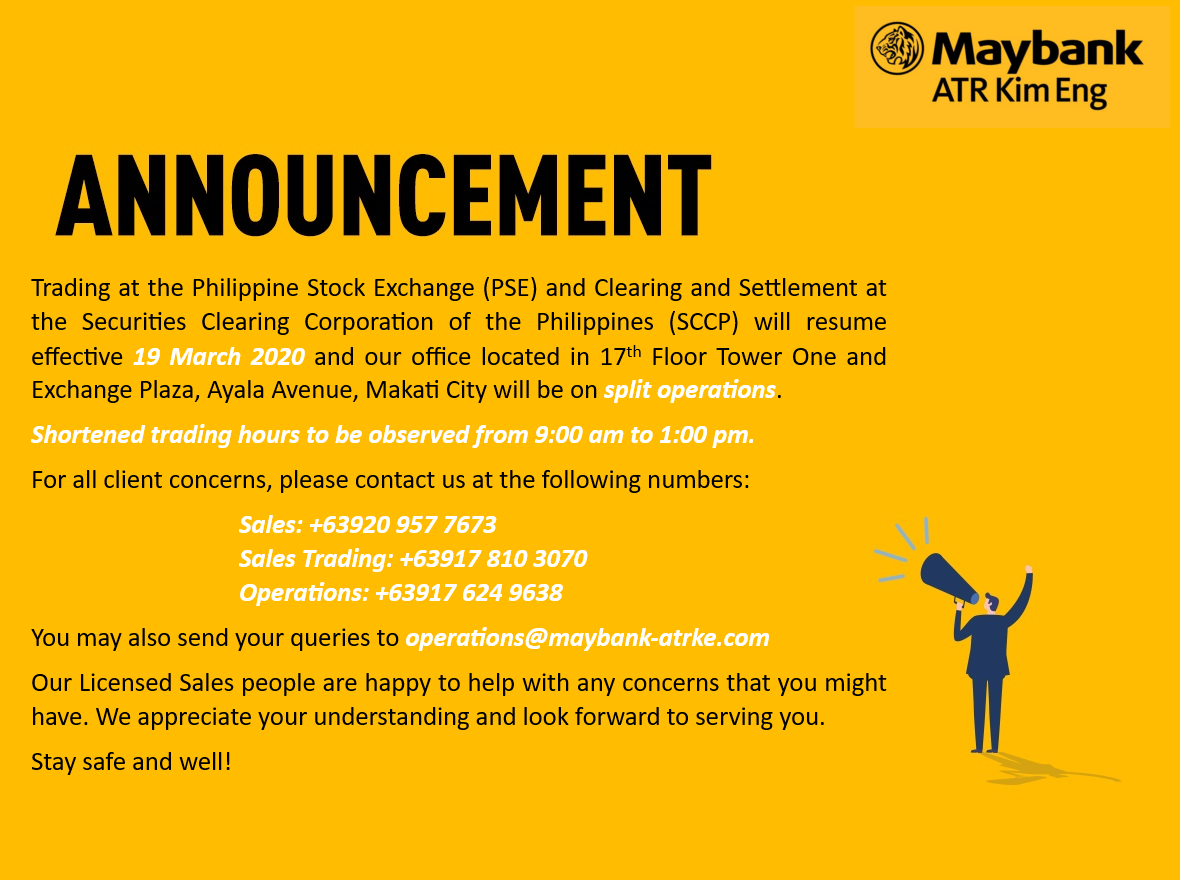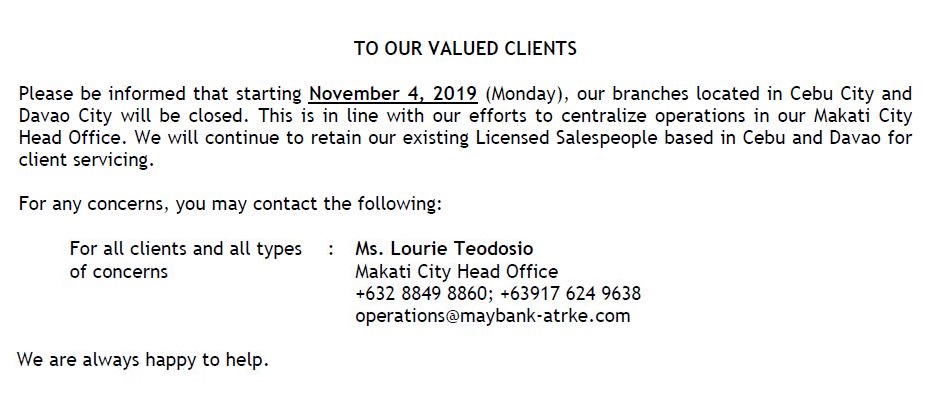 Maybank ATR Kim Eng Securities Inc

Maybank ATR Kim Eng Securities, Inc. (MATRKE Securities), a wholly-owned subsidiary of MATRKE Capital, is consistently among the top trading participants in the Philippine Stock Exchange, where it ranked number 6 for the year 2018 with value turnover of Php 176.35 billion and 5.08% marketshare.
A multi awarded brokerage house, it offers exceptional execution capabilities to clients and provides excellent research with timely calls and recommendations. Maybank Trade, MATRKE Securities' online trading facility,is available through https://maybanktrade.psetradex.ph.
Among the major awards MATRKE Securities has obtained and won are :
| | |
| --- | --- |
| Best Institutional Broker 2019,2018,2017 | Alpha Southeast Asia Awards |
| Best Retail Broker 2019,2018,2017 | Alpha Southeast Asia Awards |
| Best Brokerage (Ph) 2019 | Asset Triple A Country Awards |
| Best in Equities Sales 2019 | Fund Managers Association of the Philippines Awards |
| Best is Sale Execution (2nd Place) 2019 | Fund Managers Association of the Philippines Awards |
| Best Local Brokerage (1st Place) 2019, (2nd Place) 2018, (2nd Place) 2017 | Asiamoney |
| Best Country Research (2nd Place) 2019 | Asiamoney |
| Best in Overall Sales Services (2nd Place) 2019 | Asiamoney |
Services:
Institutional Sales
Retail Sales
Research
Maybank Trade (Online Trading)
Margin